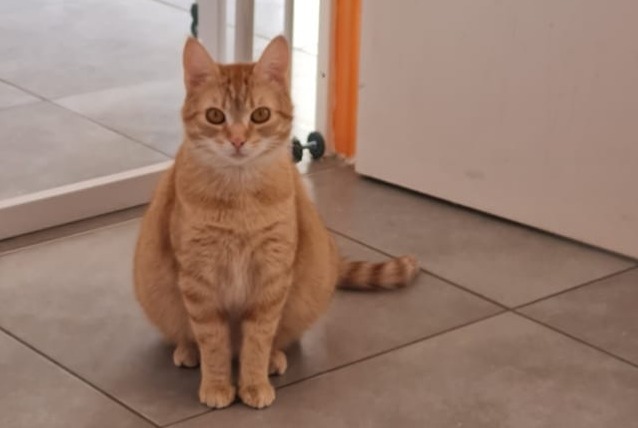 Announcement
Bonjour, J'ai perdu mon chat (Roxy). Vue la dernière fois dans les égouts du parking de mon immeuble à Avenue des pattes rouges au nouveau Sérignan 34410 , en voulant la faire sortir elle a eu peur et est partie. Ni vue, ni entendue depuis lundi 23 mai 13h30. Elle est rousse, fine et un peu peureuse. Elle a un collier kaki militaire avec mes coordonnées sur un médaillon et un tatouage dans l'oreille "IE". Elle est pucée. Merci de me contacter si vous l'apercevez.
Animal sheet
Age 2 years
Sex Female
Race Cat Europäisch Kurzhaar
Size 27 cm
Weight 2.5 kg
Color Red
Specifications
Collar Yes
Microchip Yes
Castrated Yes
Details of the collar
Color : Green
Name on the collar : Oui
Type of necklace : Cloth
Details of the collar : Médaillon avec mes cordonnées.
Content of the tag
A phone number
The name of the animal
Description of the logo on the tag Chat
Particularities
Frightened / fearful
Tattooed
Chat de taille moyenne, rousse, au yeux marron-dorés, collier kaki militaire avec médaillon.